2018-2019 Calendar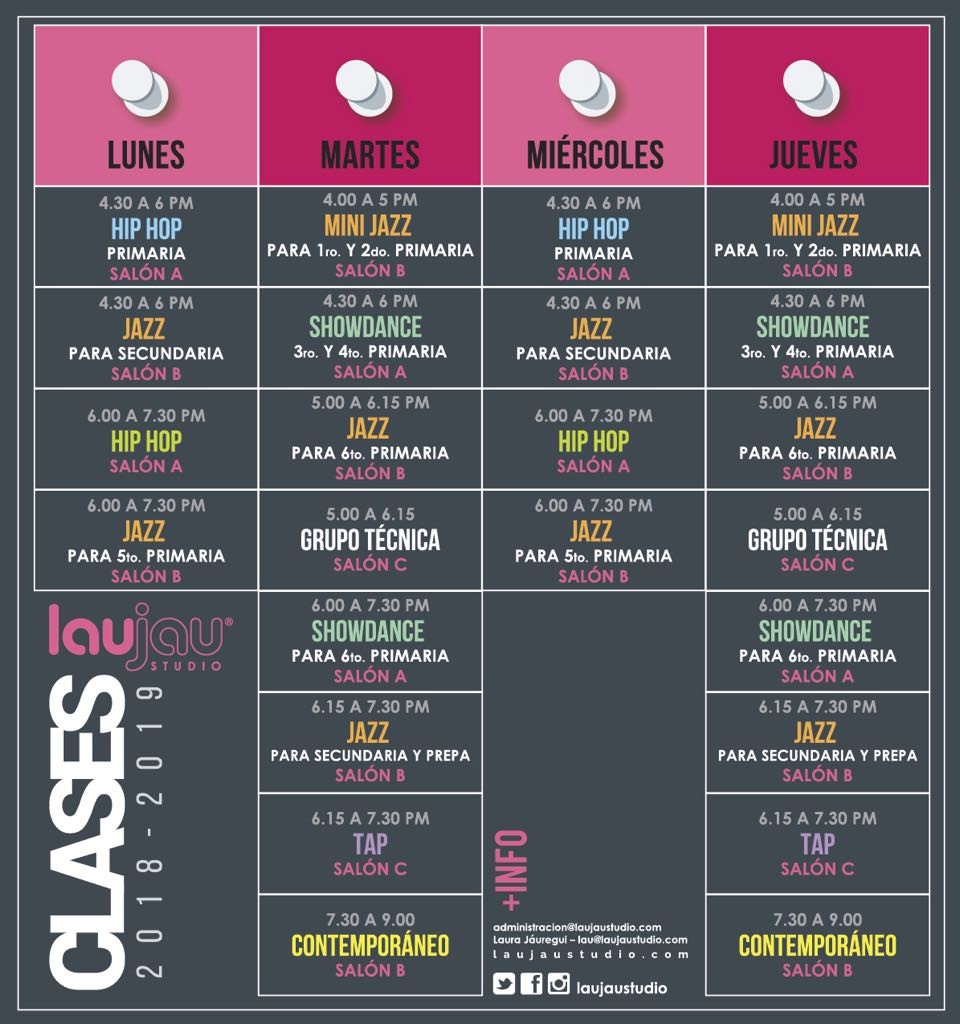 Who is Laura Jáuregui?
Laura Jáuregui is well known for her passion, creativity and originality in her dance creations. She has been choreographing since the age of 17 for diferent forums and dance competitions in Mexico City.
Jáuregui has thought over 2,600 kids from the age of 7 to 21 in different techniques such as Jazz, Show Dance, Music Theater and Street Style. She has been a fundamental pilar during national competitions and has brought well renown choreographers to the Mexican dance community.
She is the founder, president and CEO of DANCE FEST MX. Created in 2015 as the first amateur festival in Mexico City bringing together different schools and dance disciplines to a forum that promotes the art of dance in a non competitive stage. All of the profits from the Festival are donated to the MAKE-A-WISH FOUNDATION.
Laura is well known not only as great teacher but for being a strong positive impact on the students that continue to train in her studio. Her energy during class is contagious and her personality brings a unique atmosphere and vitality to the class like no other.
Jauregui continues to inspire young generations as well as their families through the wonderful art of dance. She always leads by example and mirrors passion, hard work and determination. Laura Jauregui has become the definition of young passionate success!
Studies
• 1999 Degree in Modern Jazz from the Imperial Society of Teachers of Dancing – ISTD.
• 2005- 2006 TV HOST at Exa TV for MVS Television México City.
• 2006 Degree in Comunication from Universidad Iberoamericana.
• 2006 Lau Jau Studio ® was a formal Dance Studio.
• 2009 Summer Intensive at Broadway Dance Center NYC.
• 2015-2016-2017 First Mexican Studio to take to BDC NYC more than 30 students for a private Work Shop.
• 2015 Founder, President and CEO of DANCE FEST MX ®